All types of wood floor projects, from start to finish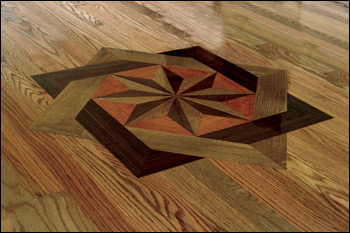 Wood floor projects generally fall into three categories:
Refinishing existing floors aims to correct scratches, dullness, and imperfections. It requires sanding, replacing any damaged boards, and sealing and re-finishing the wood in order to revive the warm glow, beauty, and charm of the original floor.
New floor installations all start with making a critical choice: what species and style of wood will you use? Today, there are many options; classics like oak and maple, exotics like Brazilian cherry, and even green alternatives like reclaimed wood. It's hard to know which to choose. Avi helps you at this critical planning stage. He offers both his technical knowledge, and his aesthetic sense, so you can choose with confidence. Avi's goal is to make sure you get the right floor for your home.
Custom design wood floors prove that art doesn't have to just live on your walls-your floors, too, can blossom with bold design statements. Imagine your floors showcasing one-of-a-kind designs formed out of multi-hued wood inlays. Borders, medallions, motifs-all these can be crafted uniquely for you. Avi's team of gifted artisans create custom-designed elements that are simply not in the repertoire of typical wood floor installers.